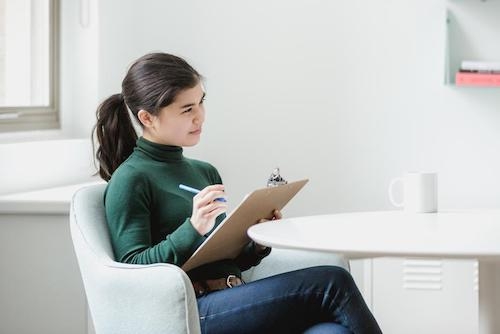 When you're looking for just the right voice for an eLearning project, you want to be able to describe what you're looking for as accurately as possible. This isn't as easy as you might think at first glance! Too many decision makers get stuck on general descriptions like "warm and conversational" or "formal and authoritative." If you're going to get just the right tone for your project, you're going to have to dig a little deeper.
As we recommended in our blog post about picking the right voice for your project, it's a great idea to start out by creating a list of words that best describe the tone you want to set in your project. What emotional impact do you want your voice-over to have on your audience? What emotions do you want to evoke? What are the unique qualities of your project's approach? You don't want to simply imitate your competitors - you want to stand out, so be as specific as possible.
It might be helpful for you to think about the different types of voices that are usually employed in voice-over work. Some examples include:
Announcer: common on radio, television game shows, award shows, commercials, etc.

Friend/neighbor: friendly, approachable, casual, relatable

Actor: a variety of deliveries, provides emotion, character and cues on how the listener should feel
Is your
training
targeted to a regional audience? You may want to specify that the actor's accent matches or is familiar to your listener. In Vermont, for example, many companies choose to employ a variant of the stereotypical "woodchuck" accent, which is immediately identifiable as local, and generally perceived as playful and fun. If you anticipate using your voice-over project to appeal to a wider audience, this may not be the best approach, unless your brand has a strong local association that you wish to promote.
Once you've determined the basic type of voice you're looking for, it's time to choose the right adjectives to communicate your needs. We've provided a list of suggestions below to help you get started.
Using specific descriptors like the ones above will help you get the right voice or your eLearning project without a lot of time-consuming back and forth!
---